Nurturing Inner Peace and Global Awareness in Youth around the World
Peace Pals is an International program designed to encourage youth, ages 5-16 to become peacemakers dedicated to living in the spirit of the words "May Peace Prevail On Earth."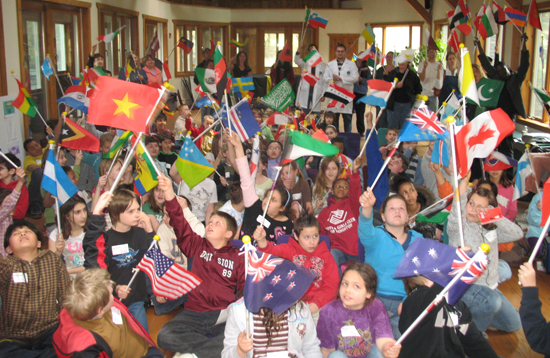 Peace Pals fosters understanding and respect for the diversity and oneness of the human family and the natural world through its various and creative activities. By nurturing inner peace and global awareness in the leaders of tomorrow, Peace Pals will help create a future in which peace and harmony become a way of life.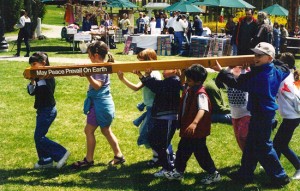 Peace Pals International Activities
Participate in the Annual Peace Pals Art & Exhibition Awards ContestPlanting Peace Poles at schools
Present a World Peace Flag Ceremony
Plan a School Field Trip to the World Peace Sanctuary

The MY HERO Project's mission is to use media, art & technology to celebrate the best of humanity one story at a time. By honoring their heroes in essays, art and short films, people of all ages are empowered to realize their own potential to effect positive change in the world. Please visit: www.myhero.com for more information on the MY HERO Project. 
Activities for The International Day of Peace – September 21st
Have children host a World Peace Flag Ceremony by creating their own World Flag Cards.
Please download these three PDF documents.
Flags of The World Coloring Pages  (195 Coloring Pages of World Flags).
Country and Region List 
Flag Ceremony Guidelines
After the children have completed their World Flag coloring pages, they can begin their World Peace Flag Ceremony.  Following the Flag Ceremony Guidelines and using the Country and Region List.  The speaker will call out each country name…
Example:  Angola
The child holding Angola will stand up and show their Flag Card and then all the participants will say… "May Peace be in Angola – May Peace Prevail On Earth."
Repeat until all of the countries are said.
For more information on World Peace Flag Ceremonies – Click Here.