Theme and Message:
Sports and Peace
Express Yourself through Sports and Peace
2019-2020 / 22nd – 23rd Annual


(two year contest)
Congratulations to all of our Winners and Finalists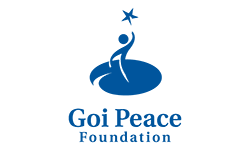 Peace Pals International joined in partnership with our sister organization,
Goi Peace Foundation
of Japan, in this very special art exhibition and awards for 2019/2020, with the theme of
Sports and Peace.
Goi Peace Foundation
has joined the list of NGOs in Japan who will organize support programs for the upcoming Olympic/Paralympic games which will take place in Japan in 2021.
 Youth created their artwork with the theme "Sports and Peace."  Giving thought as to what peace means to them and how sports can influence peace.

To view the Winners and Finalists Artwork – Click on an image to view the Gallery
Winners and Finalists – Age 5 – 7
Winners and Finalists – Age 8 – 10
Winners and Finalists – Age 11 – 13
Winners and Finalists  – Age 14 – 16