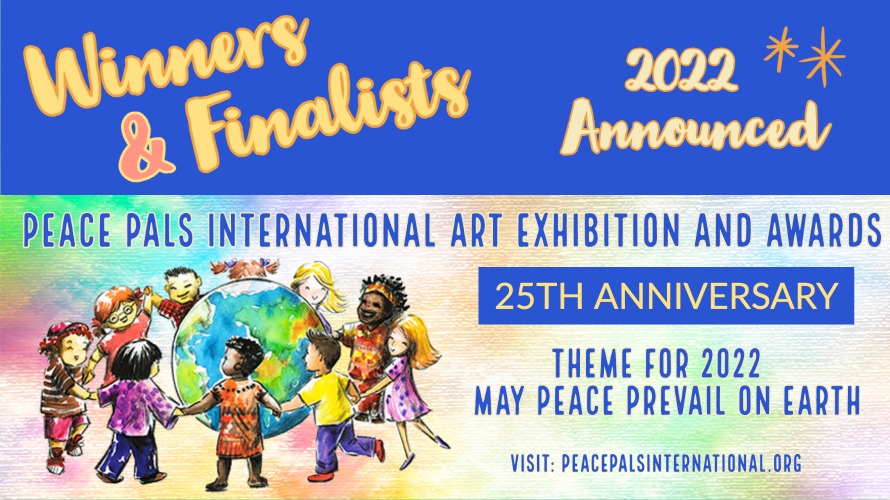 In Celebration of Peace Pals International 25th Anniversary!
Youth from around the World were invited to submit their artwork to the
The 25th Annual Peace Pals International Art Exhibition and Awards.

Theme and Message:
May Peace Prevail On Earth
Giving thought as to what peace on earth means to them.
Congratulations to all of our Winners and Finalists
This year, Peace Pals International celebrated our 25th anniversary with artwork coming from 77 countries and 4,540 young people creating beautiful artwork filled with love and hope for a peaceful world. We would like to thank our International Judges for 2022 for taking the time and voting for our winners and finalists.
To view the winners and finalists artwork, please Celebrate our 25th Anniversary with us and watch the video below.
Winners and Finalists – Age 5 – 7
Winners and Finalists – Age 8 – 10
Winners and Finalists – Age 11 – 13
Winners and Finalists – Age 14 – 16
We would like to welcome Lebanon, Namibia, Syria and Tunisia to our Peace Pals Family. To date, we have received artwork from 116 countries. Please be sure to visit our Ambassador of Peace page and if you do not see your country listed, please be sure to share our art contest with your community and enter next year.