The deadline to receive the artwork is August 31, 2023
Winners will be Announced on
Global Peace Pole Day
22nd of November 2023
Youth from around the world are invited to submit their artwork to the Peace Pals International Art Exhibition and awards for 2023.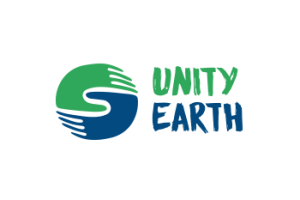 This year our we have partnered with with
Unity Earth. Unity Earth
is a global network on a mission to accelerate the realization of
unity
and peace on Earth. Inspired by the world's wisdom traditions and born out of the desire to meet global-sized challenges with global-sized solutions, the network is built to amplify the reach and impact of peace-aligned organizations and individuals.
For more information on
Unity Earth, please visit their website.
Please have youth create their artwork with the theme
"Unity"
Giving thought as to what unity means to them. Unity is
being together or at one with someone or something
. It's the opposite of being divided. This is a word for togetherness or oneness.
Unity in the Family
Unity Beyond the Family
Unity in Nature
Unity Among Different Cultures
Unity Between Different Ages
Children must create all artwork.
The artwork must include the universal message of peace May Peace Prevail On Earth in English and can include your native language as well.
Rules and Guidelines
Please read the rules and follow all directions.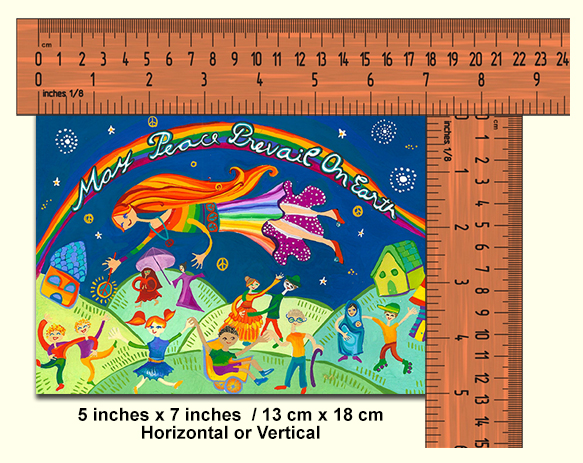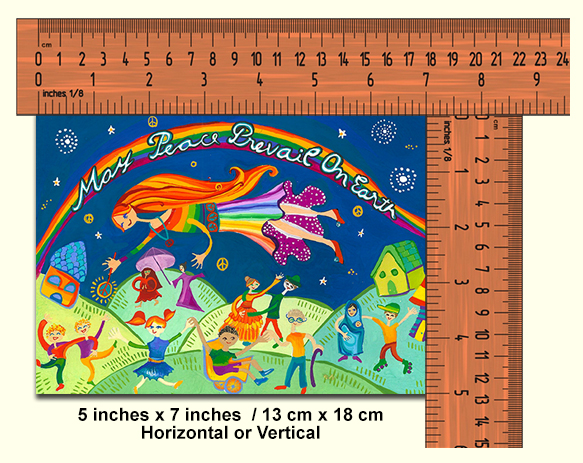 Artwork
Size: Horizontal or Vertical design and must be 5 inches x 7 inches / 12.7 cm x 17.7 cm
All art must be original, hand drawn, sketched or painted on paper. If artwork is copied from previous submissions or from other art contests, the entry will be disqualified. We will not accept computer generated artwork.
Artwork must follow the theme "Unity" Artwork must include the Universal Message of Peace "May Peace Prevail On Earth" as part of the design of the artwork.
IMPORTANT: Artwork or writing done by any person other than the artist will be disqualified. Artwork must be original and never published before. If the artwork does not include the theme of "Unity" and or the Universal Message of Peace May Peace Prevail On Earth – The entry will be disqualified.
Four Age Categories – One Entry Per Child
Age Category One: Age 5 – 7
Age Category Two: Age 8 – 10
Age Category Three: Age 11 – 13
Age Category Four: Age 14 – 16


Prizes to be Awarded
First Place Winners ~ 6 foot Classic White Peace Pole
Second Place Winners ~ 17 inch Desktop Peace Pole or another prize of similar value
Third Place Winners ~ 8 inch Desktop Peace Pole or another prize of similar value
Finalists ~ Certificates and letters will be provided through an online folder in which they can download and print.
Please upload your artwork by 31 August 2023.
After you have registered,  you will be emailed a link to your personal dashboard where you can upload your artwork.  All artwork must be scanned in high resolution (300 DPI) and saved as a JPG and follow the rules and guidelines.
Certificate of Participation
Only participants who have uploaded their artwork will receive a certificate of Participation.  Please login to your dashboard to download your certificate after you have completed the registration process and your artwork has been uploaded.
If you are unable to upload your artwork and need to send your art by postal mail, you must register and provide a registration number to be included with your artwork.  Only registered youth will be accepted.
Address:
Peace Pals International
26 Benton Road
Wassaic, NY  12592
(845) 877-6093
For more information, please contact Jules Loren at Peace Pals International.
Peace Pals International is a project of May Peace Prevail On Earth International
Register
You must register online to participate.